Located in the heart of Bendigo, our florists are the go-to provider of flowers, hampers and gifts for all events and occasions. The Flower Spot now gives you the ability to order our hampers and flowers online and have them delivered to your door, or you can come into our store and see our beautiful collection of flowers for yourself.
Featured Products
Some of our faves.
Shop All
Karen Mansell created The Flower Spot as a way of bringing professional and bespoke floral arrangements for any occasion, stemming from a lifelong love of flowers and a journey that involved working for some of the best florists in the Southern Hemisphere.
Our talented florists can also craft a custom bouquet for your event with vibrant seasonal flowers or the flowers of your choice. Our florists specialise in creating eye-catching, memorable arrangements of wedding flowers in Bendigo and the surrounding region.
We also have a range of gift hampers for different times of the year or for life milestones. You could surprise a friend who has just had their first child with a hamper full of the essentials or perhaps delight a loved one with a thoughtful hamper of their favourite products.
Online gifts and flowers, Bendigo
If you're after online flowers delivered to Bendigo or other Central Victoria destinations then The Flower Spot has what you're looking for. You can shop for dozens of our organised floral arrangements at your convenience or order a custom bouquet created from fresh seasonal flowers.
With a flat rate value-for-money delivery fee in Bendigo and the surrounding region and outstanding customer service every time, you can rely on The Flower Spot to provide you with elegant floral arrangements, bouquets and hampers on time and at a fantastic price.
At The Flower Spot we pride ourselves on our ability to provide you with exactly what you want, when you want it. Whether you're after new baby flowers, romantic flowers, sympathy flowers, wedding flowers or gift hampers, we have the high-quality gifts you need at your fingertips.
Dreamy wedding blooms.
Wedding Flowers
When it comes to finding high-quality, fresh and vibrant wedding flowers in Bendigo, our talented florists are the specialists. For most people their wedding day is a once–in-a-lifetime experience and many brides have a distinct vision for the theme of the day, especially when it comes to flowers. Flowers can help you capture the desired look and feel for your wedding day and our florists...
Read more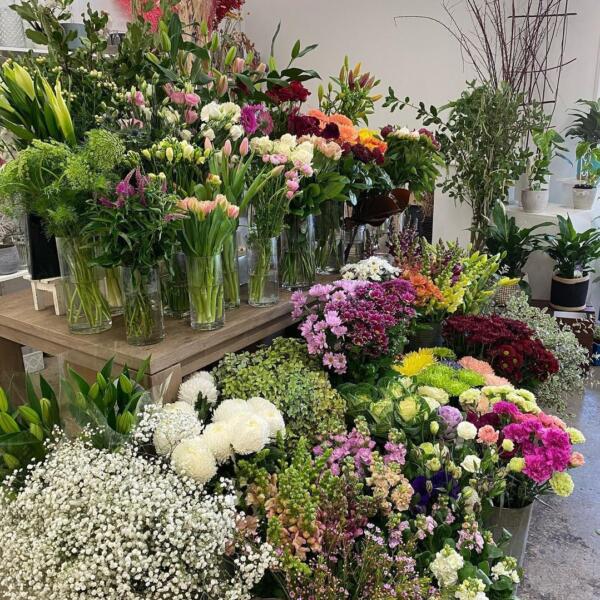 About
The Flower Spot is owned and operated by Karen Mansell, a passionate florist with decades of experience. Conveniently located in the heart of the city, the Flower Spot has been Bendigo's favourite florist for almost three decades. Specialising in wedding flowers for Bendigo and district brides. The Flower Spot is also happy to deliver fresh flowers daily to homes and businesses. It seemed only natural...
Read more